DAY 14: 21 DAYS OF PRAYER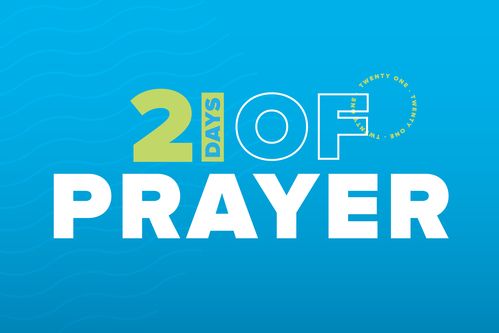 Welcome to Day 14 of 21 Days of Prayer!

Here's how we're spending the "FIRST 15" minutes of our day:

5 MINUTES - Worship
We're listening to "Make Room" by Community Music!

5 MINUTES - God's Word
We're reading 1 Timothy 2:1-3!

5 MINUTES - Prayer
Lord, today I pray for those around me. I ask that you would be with my family and loved ones as they go about their day. Give them favor, peace, and wisdom where it's needed. I ask that you continue to place people on my heart to pray for. Thank you for allowing me to come to you on their behalf. Amen!